PRODUCT DESCRIPTION
Marnie didn't know much about miracles.
Mistakes maybe. Accidents. And monstrous mess-ups. She knew a lot about those.
But miracles? Those were for other people.


Marnie Wittier has life just where she wants it. Quiet. Peaceful. No drama. A long way away from her past. In the privacy of her home, she fills a box with slips of paper, scribbled with her regrets, sins, and sorrows. But that's nobody else's business. Her bookstore/coffee shop patrons, her employees, her friends from church—they all think she's the very model of compassion and kindness.

Then Marnie's past creeps into her present when her estranged sister dies and makes Marnie guardian of her fifteen-year-old son—a boy Marnie never knew existed. And when Emmit arrives, she discovers he has Down syndrome—and that she's woefully unprepared to care for him. What's worse, she has to deal with Taylor Cole, her sister's attorney, a man Marnie once loved—and abandoned.
As Emmit (and Taylor) work their way into her heart, Marnie begins to heal. But when pieces of her dismal past surface again, she must at last face the scripts of paper in her box, all the regrets and sorrows. Can she do it? Or will she run again?
ABOUT THE AUTHOR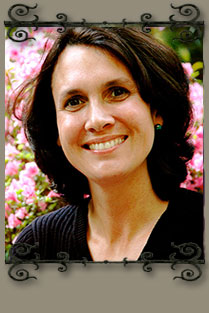 Marlo Schalesky is the award winning author of seven books, including her latest novel,
Shades of Morning
, which combines a love story with a surprise ending twist to create a new type of novel that she hopes will impact readers at their deepest levels.
Marlo's other books include
If Tomorrow Never Comes
,
Beyond the Night
,
Veil of Fire
, a novel about finding hope in the fires of life,
Empty Womb, Aching Heart- Hope and Help for Those Struggling with Infertility
, and
Cry Freedom
.
She's had over 600 articles published in various Christian magazines, including Focus on the Family, Today's Christian Woman, Decision, Moody Magazine, and Discipleship Journal. She has contributed to Dr. Dobson's Night Light Devotional for Couples, Tyndale's Book of Devotions for Kids #3, and Discipleship Journal's 101 Small Group Ideas.
She is a speaker and a regular columnist for Power for Living.
Marlo is also a California native, a small business owner, and a graduate of Stanford University (with a B.S. in Chemistry!). In addition, she has earned her Masters in Theology, with an emphasis in Biblical Studies, from Fuller Theological Seminary.
Marlo lives with her husband and five young children in a log home in Central California.
When she's not changing diapers, doing laundry, or writing books, Marlo loves Starbucks white mochas, reading the New Testament in Greek, and
speaking to groups
about finding the deep places of God in the disappointments of life.
Marlo is hosting a BOOKS AND BREW Contest on her blog.
MY REVIEW
I loved this book and will pass it on!
I was captivated with this story and Marlo's writing style and was amazed with the ending of this story! That was a twist I was so not expecting!
I love this story and will truly read more of Marlo's books.
Two thumbs up from me!
Must read fro everyone!!!
The Legal Stuff: This book was provided by
WaterBrook
publishers.