PRODUCT DESCRIPTION
Forbidden romance, an unlikely martyr and an even more unlikely hero. Orphaned four years earlier when their parents, active in the African National Congress (ANC) movement against apartheid, were murdered—16-year-old Chioma and her 15-year-old brother Masozi now live and work on an Afrikaner family's farm.
When Chioma and Andrew, the farm owner's son, find themselves attracted to one another, tragedy revisits their lives. Chioma escapes to join an ANC rebel band in her effort to survive and gain revenge for her family and culture. When cultures clash in life-or-death struggles, Chioma must choose between violence and revenge—or forgiveness and selfless love.
Loosely based on historical events and set near Pretoria, South Africa, in the violent upheaval prior to ANC leader Nelson Mandela's release from prison in 1990 and his ascendance to the presidency of South Africa, this story of forbidden romance produces an unlikely martyr who is replaced by one even more unlikely.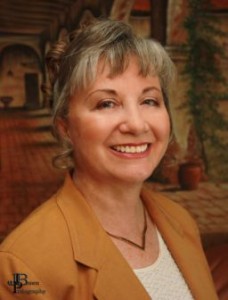 ABOUT THE AUTHOR
ward-winning author Kathi Macias has written more than 17 books, including the award-winning devotional A Moment a Day, and the popular "Matthews" mystery novels. One of her recent novels, Emma Jean Reborn, is being put into script form by playwright Barry Scott. Kathi has won many awards, including the Angel Award from Excellence in Media, fiction awards from the San Diego Christian Writers Guild, and the grand prize in an international writing contest. With women's ministry as her primary interest, Kathi is a popular speaker for women's retreats, conferences, and churches. A mother and grandmother, Kathi and her husband, Al, call California home.

MY REVIEW
This was the first novel I've read by Kathi.
I've had the opportunity to read her non-fiction work. Now to see the Easy Writer in fiction action was worth it.
In my opinion a great author is someone who can make me loose sleep in order to continue reading their book. They make me best friends (or worse) enemies with the characters and make me leave the shade under the tree or the soft comfy couch I sit on as I read the story, and I'm mixed in the action of the characters.
Kathi has done all of these!
I struggles along side Chioma. I fought with feelings of revenge, unforgiveness and fear. I cried tears and fell in love, right along side with Chioma.
I love reading stories that speak of God's faithfulness and power. It's nice to have a good read where the characters are Christian and its not a throw the message of Christ or Christianity down your throat, but it is also so nice to have books that are all about God, the struggles of His people, the faithfulness of His life, love and sacrifice and have the Gospel message ALL over the story.
I look forward to the remainder of the Extreme Devotions Series... look for my review of More Than Conquerors next month!

The Legal Stuff: This book was provided by the author and Pump Up Your Book.